Cheaha Falls State Park Engagement Session || Alex + Rebecca
Cheaha Falls is one of my favorite places I've ever been to! It's located in the Talladega National Forest and I was so excited when Alex and Rebecca wanted to go there for their engagement session. Alex proposed to Rebecca in front of a waterfall and they couldn't imagine doing their engagement session anywhere else. We almost didn't make this session happen because of the predicted weather, but we went for it and I'm so glad we did!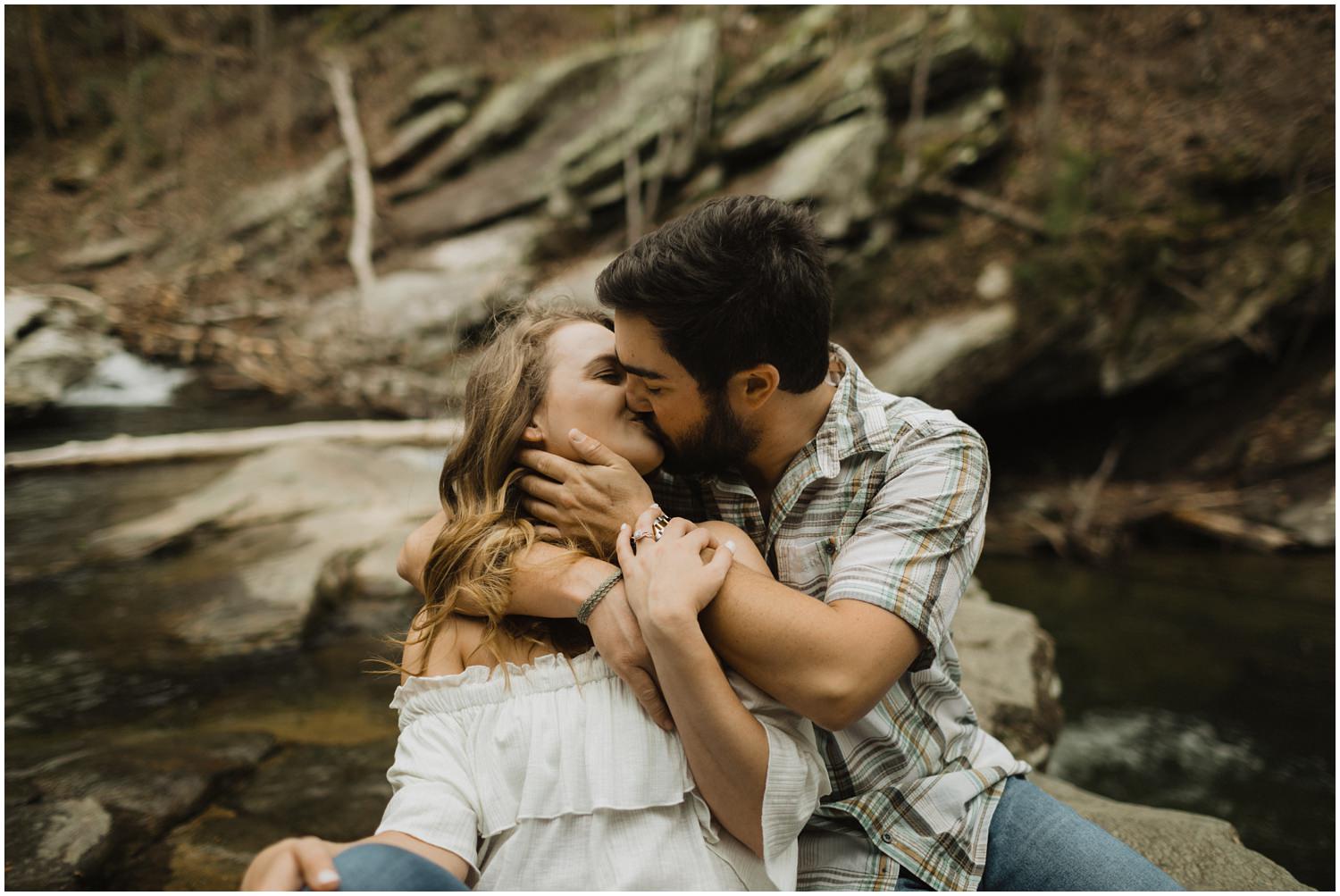 I love offering my couples the chance to do an outfit change in the middle of a session. We started with casual outfits as we hiked up to the waterfalls, so once we got there, I had them change into their nicer outfits to give the photos a more dramatic effect. Cause who really wears a dress when hiking, right? ;)
I had so much fun with these two and I can't wait to shoot their wedding next year at the Bayfront Lodge and Cabin.